Our Services
Stone Masters of Idaho
Before you replace your stone, call Stone Masters of Idaho. We offer a variety of services to give your home or business that shine you're looking for, often times without having to make large-scale and costly replacements. From regular cleaning and maintenance and stain removal to seam and chip repair, Stone Masters of Idaho can breathe life back into any dull or damaged stone. Learn more about our services below.
A Little About Our Work & Our History

Mark Fetters, or better known as the "Rock Doc" is a highly trained professional in stones such as marble, granite, limestone, travertine, quarry stone, and many more! Regardless of the type of stone that you are looking for, Stone Masters of Idaho is your one-stop shop for all your stone solutions. Stone Masters of Idaho specializes in interior and exterior restoration, installation and polishing of all major types of stone including marble, limestone, sandstone, granite, travertine and concrete surfaces. With over 20 years of relevant experience in the industry, you can ask Stone Masters Of Idaho about any stone problem.
We provide everything that you could possibly need for all your different types of stone including cleaning, grinding, resurfacing, and polishing. Most exotic stones such as marble, granite, limestone and high-end travertine can require much more than just a simple spray of "straight off the shelf" household cleaners like window cleaner, and bleach-based cleanser. In fact, while many of the home-based cleaners work fantastic for basic surfaces like vinyl and other everyday surfaces, they can degrade the shine of a polished stone like marble or travertine. That's why Stone Masters Of Idaho provides not just the installation aspect, but also the day to day care as well.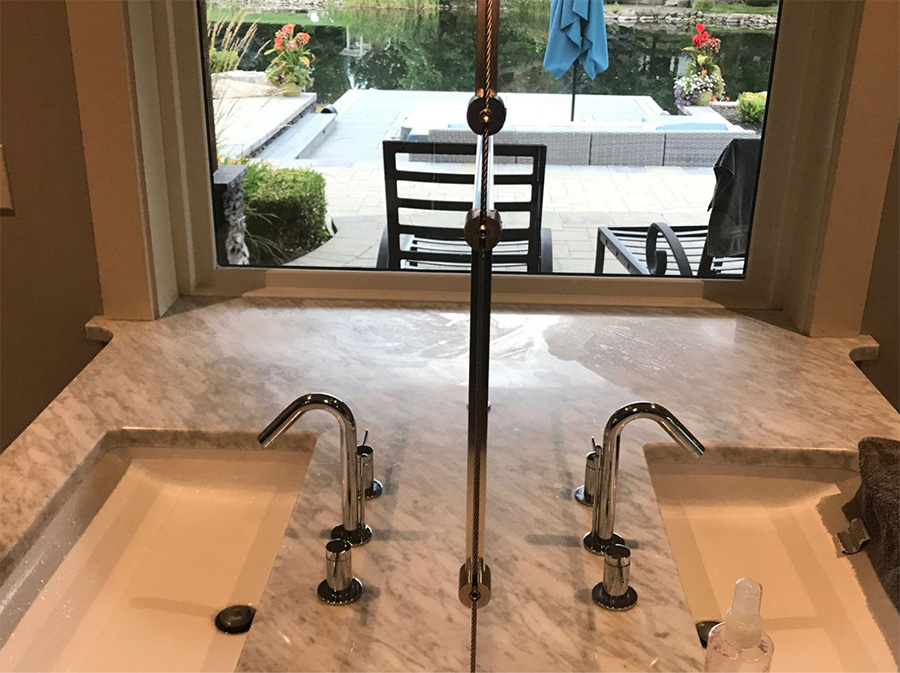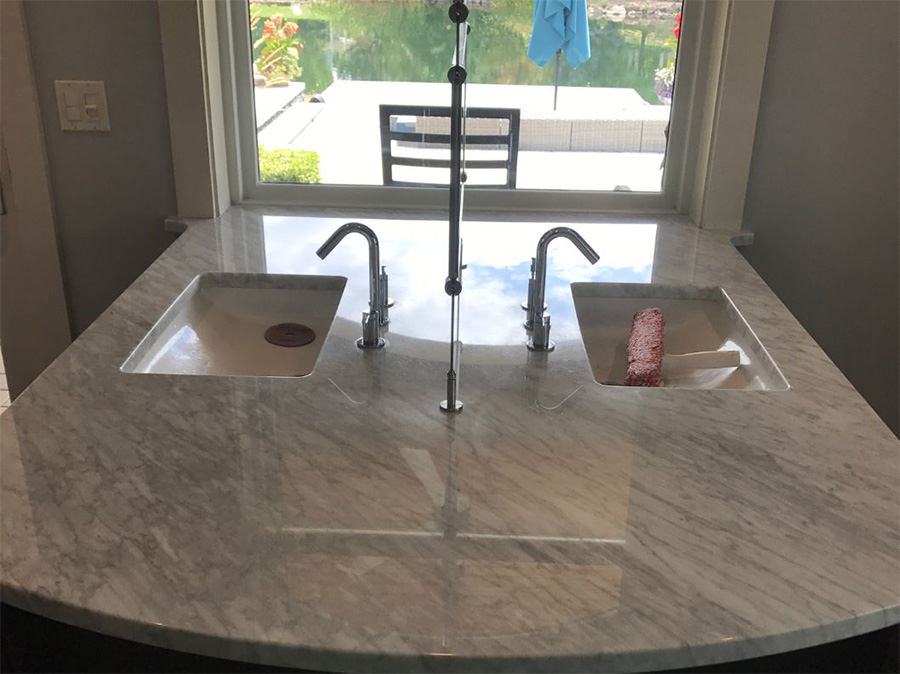 Our Most Common Services

Learn more about some of our common services below.
Cleaning And Sealing

Cleaning and sealing your marble, travertine, sandstone, or other stone installation is necessary for the long life of your floors, walls or countertops. Not only does sealing protect your valuable stone and your investment, it also provides a beauty and sheen that brings light and joy to your home, ensuring you will enjoy it for years to come.
Polishing And Refinishing

When your stone has lost its luster and shine, there's no need to rush to replace it. Polishing or refinishing your stone floors, countertops or showers can bring them back to life and restore them to their original glory. With Stone Master's techniques and expertise, you'll think your old stone is brand new again.
Maintenance

Proper maintenance is key to the long-term life of your stone floors, walls and countertops. Along with providing proper care instructions, Stone Masters of Idaho can help facilitate regular maintenance and resealing to keep your stone installations in pristine condition, adding to your home and your investment.
Hard Water And Etch Removal

Hard water can do a number on your stone shower over time. Not only can it be damaging to the stone, It can also be hard to remove, making your beautiful stone lose the look and feel it was meant to have. Our team can remove hard water and etching and restore your shower, or other areas of your home, to Its original, stunning condition.
Seam And Chip Repair

Chips happen. Over time and with wear and tear your stone floors, walls and countertops are bound to experience some damage. Don't rush to replace your stone. With seam and chip repair, Stone Masters can erase the damage and make your stone installations appear pristine again as if nothing ever happened.
Countertops, Floors, And Showers

Stone Masters of Idaho has years of experience with the installation of all different varieties of stone and knows what will work best in all the areas of your home. We will use our knowledge to recommend the best stone for your needs and give you the best options when it comes to countertops, floors, and showers.
Tile And Grout Repair

Rather than replace your whole shower, let our experienced team work to repair your broken or deteriorating tile and grout. The team at Stone Masters of Idaho can fix the damage seamlessly, and make your shower, or other stone installation, look as good as it did when it was brand new.
Stripping And Stain Removal

Stone tiles can often experience a wax build up over time, giving your stone a drab and dull look. Worse, over time stains can build up which age your tile and take away the beautiful look you love. We can strip your current stone tiles or countertops and attack stubborn stains to bring back the natural beauty your stone has been missing.
Additionally, we provide cleaning, grinding, resurfacing and polishing of all major types of stone. We also offer stain removal and exterior building washes. We can tackle virtually any stone project or issue!